Explore the natural beauty of the Tweed Valley and the Gold Coast hinterland – and everything in between
The Northern Rivers region of NSW blends old-school and new-age, where the world's largest expanse of subtropical rainforest meets mountains forged from ancient volcanoes, overlooking more than 300 kilometres of spectacular coastline.
Centrally located between the Gold Coast and Byron Bay, at Crystal Creek Rainforest Retreat you'll be ideally positioned to discover the region's cultural diversity, magnificent beaches, fantastic eateries, famous markets, fabulous galleries and sight seeing adventures.
Shopping and markets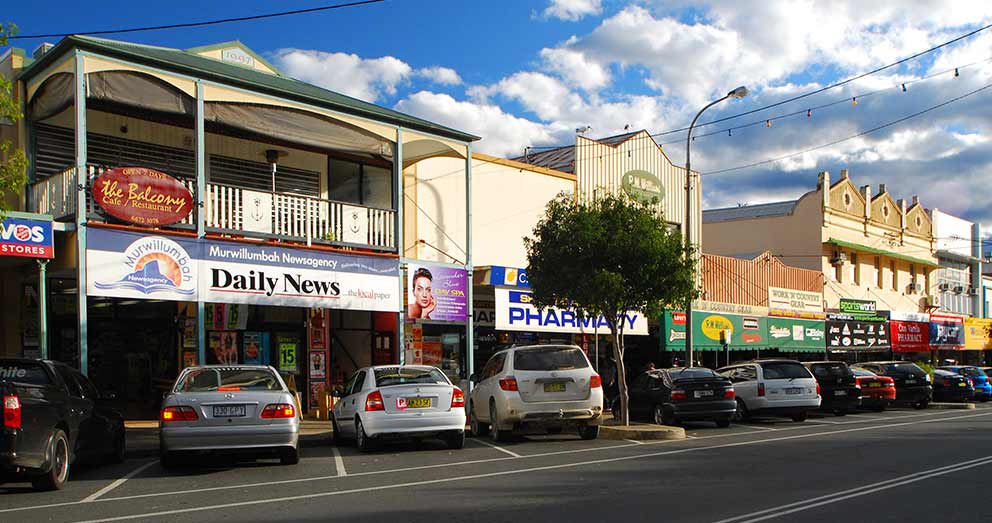 This world-famous holiday mecca of Byron Bay is within easy reach of Crystal Creek Rainforest Retreat, just 40 minutes' drive south from Murwillumbah. For a great day out, shop in the township or dine at one of the brilliant eateries, or visit the renowned Byron Bay markets.
The colourful markets of this alternative 'rainbow region' include Byron Bay, Bangalow, The Channon and Nimbin. Mullumbimby, Brunswick Heads, Lennox Head, Uki, Pottsville, Kingscliff, Murwillumbah, Coolangatta and the Gold Coast markets are all well worth a visit too. Every weekend there are arts and craft, produce and farmers' markets along with car boot sales, all easily accessible on a day trip from the Retreat.
Each month

1st Sat

Brunswick Heads
Uki Craft & Produce Market

1st Sun

Pottsville Beach Markets
Byron Bay Market
Tweed Heads Market
Banora Point Farmers Market

2nd Sat

Kingscliff Market
Uki Craft & Produce Market

2nd Sun

The Channon Market
Coolangatta Market
Murwillumbah Market
Tweed Heads Market

3rd Sat

Mullumbimby
Uki Craft & Produce Market

3rd Sun

Uki Buttery Bazaar
Pottsville Beach Markets
Nimbin Market
Tweed Heads Market
Banora Point Farmers Market

4th Sat

Kingscliff Market
Uki Craft & Produce Market

4th Sun

Bangalow
Murwillumbah
Tweed Heads Market
Banora Car Boot Market

5th Sat

Uki Craft & Produce Market

5th Sun

Nimbin Market
Kingscliff Market
Tweed Heads Market
Banora Point Farmers Market
The Far North Coast
Murwillumbah and the picturesque villages surrounding it count over a dozen galleries and artist's studios. You'll find tiny hamlets with shops, art galleries and weekend markets offering local arts and crafts. Uki (pronounced yoo-KI), at the foot of Mount Warning, has a thriving arts and crafts community in a former butter factory which is a landmark in the town.
Tweed Regional Gallery
Perched on a hilltop on the edge of Murwillumbah is the award-winning Tweed Regional Gallery, built in 2004. National touring exhibitions often stop here. A recent addition to the gallery is the Margaret Olley Art Centre (MOAC), a permanent recreation of the Hat Factory and the Yellow Room in Olley's famous home studio at 48 Duxford Street, Paddington, Sydney.
Enjoy the area's natural beauty
From the creek to the coast
Upper Crystal Creek is considered one of the most picturesque areas in the Tweed Valley, with spectacular views from Mt Warning to the Springbrook Range. Named for the semi-precious stones found here, Crystal Creek was first settled by Europeans searching for red cedar in the mid-19th century.
In the Tweed valley, long open beaches and quiet secluded coves fringed by forest are perfect for swimming and shady picnics. The coastline between Murwillumbah and Byron Bay has some of the world's best surf beaches – watch dozens of surfers enjoying world-class surf waves or stroll along an isolated stretch of white sand with hardly a person in sight.
In the Cape Byron State Conservation Area near Byron Bay, take a tour of the lighthouse, which has stood on the most easterly point of the Australian mainland for a century. The rugged headland is a great spot for watching turtles, dolphins and humpback whales on their annual migration. Whales can often be easily seen in the deep ocean at Fingal Head or Hastings Point lookout.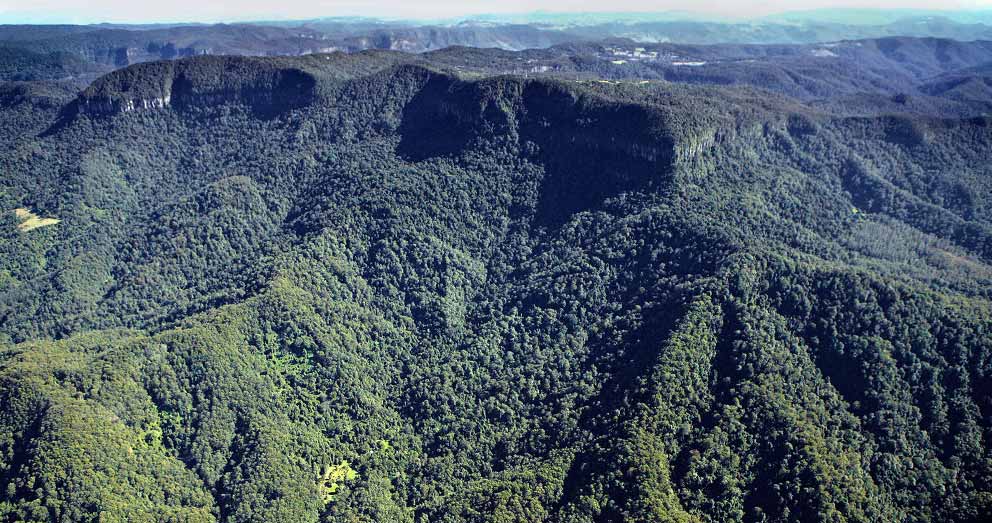 National Parks
If you enjoy the beautiful walks at Crystal Creek Rainforest Retreat, you'll love exploring our magnificent natural heritage on hundreds of walking tracks throughout the National Parks between the Gold Coast and Byron Bay. Our own property's northern boundary is the state border between New South Wales and Queensland.
Crystal Creek Rainforest Retreat adjoins Numinbah Nature Reserve on three sides. The Reserve has a common border with Lamington National Park in Queensland, which in turn adjoins Springbrook National Park.
Also accessible on day trips from our Retreat are Wollumbin (Mount Warning) National Park, Border Ranges National Park, Mebbin National Park, Nightcap National Park and Mount Jerusalem National Park, all in New South Wales.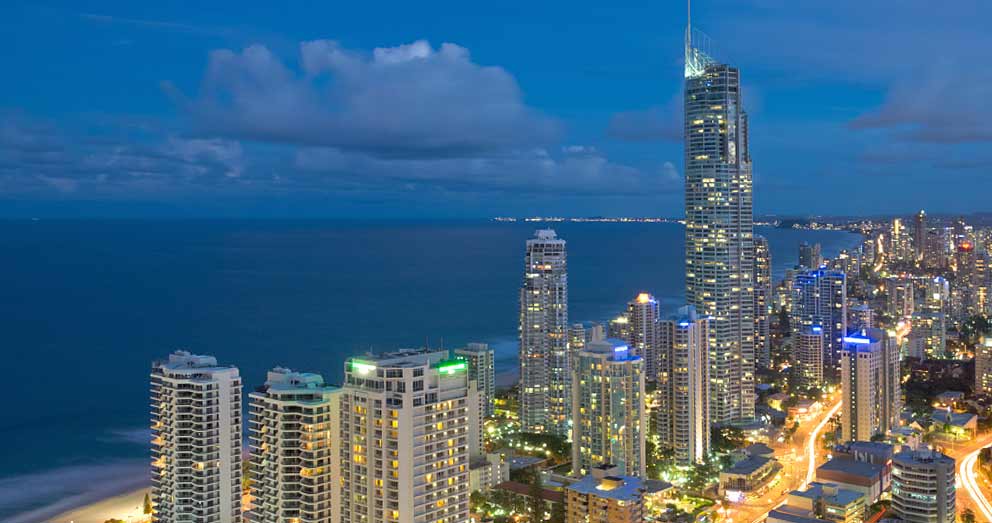 Gold Coast
The thrills of the Gold Coast theme parks are all within an hour's drive from our Retreat through the beautiful Numinbah valley. After a day of excitement exploring the beaches, rainforests, theme parks, nightlife, shopping and unique animal adventures of "Australia's playground", escape back to the tranquility of your own romantic bungalow in the rainforest.
Explore Byron Bay on horseback
Seahorses Riding Centre offers a fantastic way to experience the natural beauty of Byron Bay on horseback. They cater for all riders ranging from the very young and beginners to the more experienced. They offer forest rides, lessons and adventure pony rides,. Beach rides for up to 8 people follow the seashore of Brunswick Heads, 15 minutes North of Byron Bay, and last 1.5 hours.